Style guide for
Lindström Group website
Layout (need to be reviewed)
Breakpoints
Mobile < 768px
Tablet: 768px – 1280px
Desktop > 1280px
Containers
Full screen container. Maximum width is 1920px
Text container. Maximum width is 960px to prevent a paragraph being too wide. Side padding 25px on desktop & 15px on mobile
Colors
Typography
Font family
Arial, sans-serif
Font sizes
2xs: 11px / 12px
xs: 13px / 17px
sm: 15px / 20px
md: 18px / 27px
lg: 25px / 33px
xl: 40px / 48px
2xl: 65px / 72px
3xl: 85px / 85px
Content blocks
Accordion teaser
Accordions
How does Lindström Mats service help to keep your facilities safe and hygiene?
With the help of our rental mat service, your facilities stay constantly clean and presentable. Our rental mat service is optimised to your needs and helps you reduce cleaning time in your facilities. The image of your company grows stronger when your premises are presentable and clean.
Our mats are also designed taken into consideration fire safety, so they are suitable for all facilities and companies from hotels to shopping centres, and offices to residence buildings.
Since mats are efficient in stopping dirt and moisture, they are a significant safety factor also beyond fire safety. Stopping dirt and moisture starts with an entrance mat that stops even the heaviest of dirt. Correct mats in correct places also prevent slips and enhances safety at work.
Our ergonomic mats are suited to all kinds of standing work from welding to offices, since they lighten the load on the employees and promote occupational well-being. Ergonomic mats also prevent slips in many places, for example in kitchens and auto shops.
Isn't it cheaper to buy mats?
As a one-time purchase, taking the plunge and buying your own mats might seem like a good option. However with our rental mat service , it is always easy and affordable to keep your building clean, floors protected, and people comfortable.
We take care of everything, from finding the right mats for your company to ensuring that they are cleaned and delivered on a regular basis. We also help with storage and final disposal.
Just marvel at your clean, stylish and comfortable premises, while we make the most of your mats.
How does Mats service help with budget control and customised to my needs?
Our service is suitable for companies of all sizes, because it is very cost efficient. You only pay a small monthly service fee, based on how many mats you have in use and how often they are changed. Also, choosing the right mats can save your cleaning cost.
Our service is flexible to sudden changes in demand, for example during seasonal changes. During wet season you can have your mats changed more often than during summer months. You can make adjustments to your service any time 24/7 on our online service portal eLindström or by calling our customer service.
Can I have my own customised mats?
Of course – our design mats service is exactly what you need! You can choose the colors, patterns and messages you like. We will help you with choosing the right colors and the final look of the mats.
Our design mats are available in a variety of sizes and shapes. Shaped design mats can be used to make the interior look more impressive and build the company brand. We produce your mats and take care of the service in the same way as with standard mats.
How can Lindström help us in reaching our sustainability goals?
We maximise the lifespan of textiles by choosing durable materials by repairing and reusing them. Our efficient and environmentally-friendly industrial laundry ensures a long lifespan for our mats. Our aim is to recycle 100% of our textile waste by 2025, and to offer all our customers carbon-neutral services by 2035.
Anchor links
Blog posts
Call to action
Get to know us
Management & experts
Meet our Group Management Team, Board of Directors, and in-house experts.
Certificates
The EN 14065 standard shows our customers that our laundry service system has structures in place to control microbiological contamination in the laundered textiles.
ISO 9001 specifies the requirements for a quality management system and is used to demonstrate the ability to consistently provide products and services that meet customer and regulatory requirements. ISO 14001 sets out the requirements for an environmental management system. ISO 45001 guides organizations in how to take care of the occupational health and safety of their people.
CO2 calculator
Colored contact boxes
General inquiries
+358 20 111 600
Our email addresses are in the form of
firstname.lastname@lindstromgroup.com
Media inquiries
Satu Jaatinen,
Director, Brand & Communications
Tel. +358 40 7228068
firstname.lastname@lindstromgroup.com
Headquarters
Lindström Group Head Office
Hermannin rantatie 8
00580 Helsinki
Finland
Tel. +358 20 111 600
Fax +358 20 111 601
Colored content boxes
Needs assesment and procurement
We help you determine the different workwear needs in your company to make sure all your employees get appropriate workwear for their tasks. We fit the garments for your employees and make any needed custom changes on them. We take care of the procurement and start your weekly service with the first workwear delivery.
Laundry and maintenance
We wash and maintain your workwear weekly. At our laundry, we check all the workwear and repair them, if necessary, according to your company standards. Any damaged workwear we replace with new garments on the next delivery.
Delivery and storage
We deliver clean workwear every week and at the same time, take used garments to our laundry. Workwear will be delivered directly to each employee's own locker or other predetermined place. If you have a lot of seasonal changes in your workwear needs, we can also store workwear on your behalf.
Recycling
We recycle most workwear that can no longer be used for their original purpose. We give used workwear a new life as other products or discard them responsibly.
Colored value proposition
Textile waste recycling
Our goal is to recycle 100% of our textile waste by 2025. In 2022 we recycled 68% our textile waste. In 2023, we focus on finding solutions for mat recycling whose recycling rate has been quite low, read more.
Closed-loop solutions
Our target is that 30% of purchased textiles will include recycled or bio-based fibers. Read more how we are actively collaborating with our partners to create closed-loop solutions.
Call-to-action with image
Threads reshaped for a net-zero future
Imagine a future where textiles are born from recycled and biobased materials. Their washing would powered by renewable energy and transportation by electric and hydrogen technologies. Lindström is among the pioneers in the textile industry, whose climate targets have been approved by the Science Based Targets initiative.
File link box
Workwear service brochure
Look great. Feel good. Work better.
Hero
Hero with wide image
Announcement
Lindström's climate targets approved by the Science Based Targets initiative
Our people
Our We Care culture is in everything we do
Sustainability
Lindström Group Sustainability Report
History slider
1848 Lindström is established
Carl August Lindström established Lindström in 1848. At the beginning, the company operated as a textile dyeing house in Helsinki in the area of the current Parliament House. In the 1880s, the dyeing house was complemented by a laundry providing a new service called dry cleaning. The shop was named C. A. Lindström & Son.
Growth started in the 1890s
Due to the generation change that took place in 1891, Lindström's name was changed to W. E. Lindström and strong expansion began. By 1913, the company's personnel had increased from a few family members to 55 employees and it had moved to larger premises in Helsinki.
Company acquisition and new owner in the 1920s
In 1922, W. E. Lindström Oy's share capital was purchased by Uusi Pesula Oy, specialising in white laundry, whose principal shareholder was Chief Engineer Johan Roiha. The company became one of the largest actors in the field in the Nordic countries.
Textile renting begins in the 1930s
Small-scale textile renting operations were launched in the 1930s. The company rented linen, sheets, table cloths and napkins as well as doctor and barber' coats for its customers. In 1939, the company laundered 2.4 million kilos of textiles and its number of employees had increased to 300.
Shortages in the 1940s require improvisation
Steam production required continuous heating of the boilers and, due to the fuel shortage, firewood was used for heating. The daily firewood consumption was 70 m³, and the company purchased standing forest to satisfy its fuel need.
Investment in clothing renting increases in the 1950s
Even though the share of private laundry in the company's turnover was over 80%, Manager Eino Roiha saw the company's future as increasingly linked to the renting of workwear and textiles. The decision was also furthered by a new fabric type developed in the USA that required no ironing or pressing.
Renting of towel roll dispensers in the 1960s
In 1965, Lindström started to rent out towel roll dispensers. At the same time, the share of private laundry started to decline, mostly due to the availability of automatic home washing machines.
Rental mats in the 1970s
In 1971, the mat rental operations were launched. Three years later, Lindström acquired its competitors Lainatekstiilit Oy and Cleaner Oy, thus strengthening its market position as a company providing rental services of workwear, towel roll dispensers and mats. The operations of the textile dyeing house were discontinued due to poor demand and profitability.
Concentration and internationalisation in the 1990s
The company gave up its cleaning and waste management operations as well as laundry shops and concentrated on textile renting. In 1992, Lindström established its first subsidiary in Estonia. This was followed by the establishments of subsidiaries in Russia (1993), Hungary (1994), Latvia (1994), the Czech Republic (1996), Lithuania (1998), Slovakia (1998) and Slovenia (1998).
Patent on modular laundries in the early 2000s
In autumn 2002, Lindström's internationally unique innovation, the modular laundry, was granted a patent. In the early 2000s, Comforta Oy, specialising in hotel textiles, was established. In 2005, Lindström acquired Vision Design Oy, specialising in corporate textiles and PR products, and expanded its corporate clothing offering to personal protective equipment.
Asian business operations launched in 2006
Lindström continued its strong internationalisation in the 2000s. In Europe, operations were expanded to the United Kingdom (2001), Germany (2002), Poland (2002), Sweden (2002), Romania (2005), Ukraine (2006), Türkiye (2007) and Bulgaria (2008). In 2006, the operations were expanded to Asia when a subsidiary was established in China and, a year later, in India.
Additional growth in the 2010s
In 2011, Lindström expanded its operations to Belarus and Croatia. The subsidiaries in Serbia and Kazakhstan started in 2014. In 2015, Lindström continued its service globalization by establishing a subsidiary in South Korea.
Building a global network for Prodem
Lindström opened its first Prodem factory in Latvia 2017. Since then, Prodem factories have also been opened in India 2018 and in Hungary 2020. Prodem is a unique workwear manufacturing concept where workwear is produced only based on customer orders and demand. Our unique Prodem concept reduces the environmental impact as the products are manufactured for the real need and nearby customer to minimize both transportation and warehousing needs. Faster deliveries means a better customer experience.
Lindström celebrating 170 years
In 2018, Lindström celebrated its 170th anniversary throughout the whole year and in all the Group´s locations together with its employees and customers.
The 2020s begins with changes
In 2020, Lindström accelerated its future growth in Asia by acquiring the Chinese operations of Cintas, the world´s biggest textile services company. After also acquiring Alsco´s operations in Shanghai, Suzhou, and Guangzhou in 2022, Lindström became the only international textile service operator in the fast-growing Chinese market. The year 2022 also marked time of relinquishment, when – as a result of Russia´s war of aggression in Ukraine – Lindström announced its withdrawal from business in both Russia and Belarus.
Hubspot contact form
Local site picker
Looking for a workwear service in your country?
Maps
Office list
Lindström Bulgaria
ulitsa "Vitinya" 2
1517, Sofia, Bulgaria
Tel. +359 2 841 11 10
Fax. +359 2 841 10 44
Lindström China Beijing
Hai Xin Lu & Xi Sheng Jie Ba Tiao
Daxing Qu, China
Lindström China Guangzhou
Zhongshan West Road
Guangzhou, China
Lindström China Shanghai
Ning Hai Xi Lu
Huangpu Qu, China
Lindström China Suzhou
428 Xing Long Jie
215126, Suzhou Shi, China
Tel. +86 512 8717 1525
Fax. +86 512 8717 1530
Lindström Czech Republic
Skandinávská 999
Žebrák, Czech Republic
Lindström Estonia Kohila
Vetuka tee 7
Kohila, Estonia
Lindström Estonia Loo
Kuusiku tee 28
Loo, Estonia
Lindström Estonia Tartu
Vabriku 7/9
Vahi alevik, Estonia
Lindström Finland Helsinki
Hermannin rantatie 8
00580, Helsinki, Finland
Lindström Finland Kaakkois-Suomi
Vanha Messiläntie 3
15860, Hollola, Finland
Lindström Finland Etelä-Suomi
Paroistentie 5
Hämeenlinna, Finland
Lindström Finland Keski-Suomi
Puuralantie 8
40800, Jyväskylä, Finland
Lindström Finland Lounais-Suomi
Vahdontie 15
Turku, Finland
Lindström Germany
Willicher Damm 111
Mönchengladbach, Germany
Lindström Hungary Székesfehérvár
Gellért újsor 12
Székesfehérvár, Hungary
Lindström Hungary Törökszentmiklós
Dózsa György út 60
5200, Törökszentmiklós, Hungary
Lindström India Bengaluru
No. 242- A, Bommasandra Industrial Area, Phase III, Bommasandra
Bengaluru, India
Lindström India Chennai
No.18 Sengundram Industrial Area, Melrosapuram, Singaperumal Koil, Chengalpattu,
603204, Chennai, Tamil Nadu, India
Tel. +91 044-48681114 / 5
Lindström India Delhi
Plot No. 133 A, DLF Industrial Area, Phase I
Faridabad, India
Tel. +91 12 9417 3105 -10
Lindström India Faridabad
M/S Lindstrom Services India Pvt. Ltd. Plot No. 95, Sector – 68, IMT
121004, Faridabad, Haryana, India
Lindström India Kolkata
JL No.27,Village & Mouza Bipranapara, Domjur Andul Road, PS- Domjur, Dist. Howrah
711411, Kolkata, India
Lindström India Hyderabad
Survey No. 707,708,714, Mekaguda,
509228, Kothpur, Nandigama, RR Disrict, Hyderabad, Telangana, India
Linström India Mumbai
A-323, TTC Industrial Area, Mahape MIDC, Navi Mumbai
Maharashtra, India
Tel. +91 22 62773800
Fax. +91 22 2778 2572234
Lindström India Panchkula/Baddi
Plot No. 11, HSIIDC Industrial Area Alipur, Barwala, District
Panchkula, India
Lindström India Pune
Old Gat No. 2962 to 2968, New Gat No. 1990 to 1970, WMDC Industrial area
Pune, India
Lindström India Tinsukia
Old Ford showroom, Court Road, besides Udyog Bhawan
Tinsukia, India
Lindström India Vadodara
Vadodara Business Unit 931, Makarpura GIDC
Vadodara, India
Tel. +91 265 2633994 – 5 – 6
Lindström Kazakhstan
Ryskulov ave 68a.
Almaty, Kazakhstan
Tel. +7 727 228 04 13
Fax. +7 727 228 04 10
Lindström Latvia Riga
Ābeles Piņķi, Babītes pagasts, Babītes novads
Rīga, Latvia
Tel. +371 6 7913120
Fax. +371 6 7913124
Lindström Lithuania Klaipeda
Pramonės gatvė 7
Klaipėda, Lithuania
Tel. +370 46 416 150 / +370 655 94806
Lindström Lithuania Vilnius
Savanorių prospektas 183
Vilnius, Lithuania
Tel. +370 5 232 2131 / +370 699 20711
Lindström Poland Warsaw
Marywilska 34
Warszawa, Poland
Tel. +48 22 614 21 14 / +48 22 614 05 02
Lindström Romania Bucharest
str. Drumul intre Tarlale nr 160-174, complex Apollo, cladire B3
Bucharest, Romania
Tel. +4031 80 58 150 / +4031 41 00 399 / +4037 27 46 204
Lindström Serbia
Mihajla Pupina 2
Šimanovci, Serbia
Tel. +381 (0)11 3770 565 / +381 (0)63 333 165
Lindström Slovakia, Trnava
Orešianska 7254/3
Trnava, Slovakia
Tel. +421 33 590 76 11-12
Lindström Slovenia, Logatec
Obrtna cona Logatec 29
Logatec, Slovenia
Lindström South Korea
15 Dongwon-ro, Bundang-gu
Seongnam-si, South Korea
Lindström / Comforta Sweden, Göteborg
Stora Åvägen 21
Göteborg, Sweden
Lindström / Comforta Sweden, Jönköping
Mogölsvägen 6
Jönköping, Sweden
Lindström / Comforta Sweden, Malm
Kosterögatan 5
Malmö, Sweden
Lindström / Comforta Sweden, Stockholm
Strömsätragränd 2
Skärholmen, Sweden
Lindström Türkiye
Sekerpinar Mah Turgut Sok No: 5
Cayirova – Kocaeli, Türkiye
Tel. +90 0262 658 97 03
Fax. +90 0262 658 02 51
Lindström Ukraine, Dnipro
Naberezhna zavodska, 7
Dnipro, Ukraine
Lindström Ukraine, Kyiv
Viskozna St, 8
Kyiv, Ukraine
Tel. +380 44 583 03 41 / +38050 346 18 98
Fax. +380 44 501 31 05
Post list with filter
Post list with filter
Staff list
Statistics
17.7
Pieces of textiles in circulation (million)
Statistics with image
>4.6
million repaired textiles in 2022
68%
Textile waste recycled in 2022
50%
savings in water and energy consumption per washed textile kilo in the past three decades.
Stories
Not in used
Sustainability calculator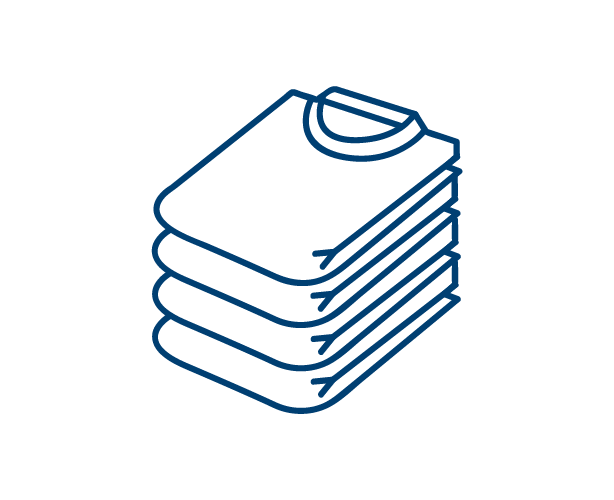 Industrial washing
Home washing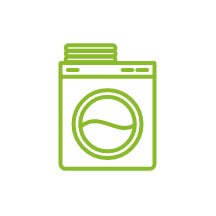 Water
VS.
Save
water / year
with Lindström services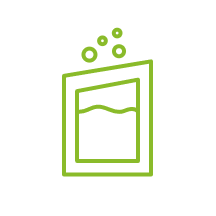 Detergent
VS.
Save
detergent / year
with Lindström services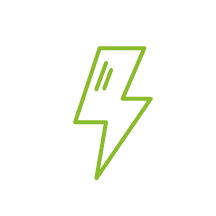 Energy
VS.
Save
energy / year
with Lindström services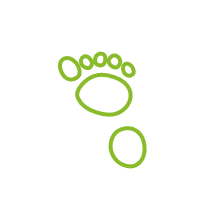 Carbon Footprint
VS.
Save
CO₂ emissions / year
with Lindström services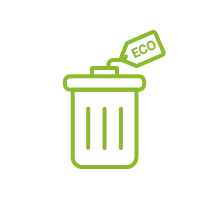 Textile Waste
VS.
Save
of textile waste / year
with Lindström services
Teaser
Testimonials
Customer testimonials
What our customers have to say about our services
"The mat service is an effortless solution."
Joel Karvinen
|
Property Manager, Taloyhtiöpalvelut – Onnistutaan Ky
"We can operate in an environmentally friendly manner and use products in such a way that as few of them are wasted as possible. Cleaners have access to phones from which they can see how many products are consumed and when they need to be replaced."
Anniina Nieminen
|
Customer Manager, Linnan Kiinteistökehitys
"We can clean up things much faster than with the ordinary rags that we used earlier. We had to use vast amounts of them before the equipment was clean."
Jukka-Pekka Kallio
|
Founder, Nordic Floors
"Our daily communication works well, and we are very pleased with the service. If we have any needs or feedback, Lindström reacts to them right away."
Valtteri Lyytikäinen
|
Acting Hotel Manager, Clarion Hotel Helsinki Airport
Lindström seemed like a natural choice to be our service provider because we knew that they pay a lot of attention to ecological sustainability in their operations. Napkins made of plastic are a great example of waste reuse and saving energy.
Value propositions
Keep your premises safe and clean
Improve your company image and customer experience
All-inclusive service that saves time and money