Workwear Rental Service
Why buy, when you can rent!
Lindstrom India, India's only organized workwear service company offer you the best uniform solution possible – our workwear service includes everything from helping you assess your needs to acquiring the textiles and rental of the clothes, their maintenance, transportation and replacement.
The rental system offers companies a flexible, carefree and economic way of looking after their clothing and their care without committing capital and personnel resources. Thanks to our reliable and flexible service, our customers will have more time to concentrate on their own business activities.
Workwear service is a cost effective and risk free solution that ensures your employees always have the right kind of workwear in use so that they can focus on doing their daily work.
Lindstrom India clothes more than 300,000 people in India on a daily basis across all industries and sectors.
Click here to download your free eBook!
Our workwear collection caters to the need of different industries and its different functions. It includes both -appearance which is required by service industries and the safety required in heavy industries. Our product range also covers protective clothing that protects both the employees and the production process and the end product. That's why you can be assured that from our versatile collection the right solution will be found for your company's workwear needs.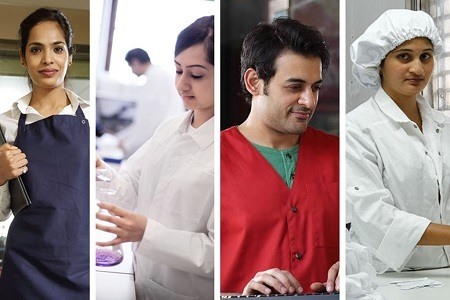 Follow us on social media