Working for a greener planet
Sustainability is tightly woven into the DNA of our business. Our circular business model is designed to reduce the overproduction of textiles and conserve natural resources.
Sustainability at Lindström
Helping our customers become more sustainable
Sustainability is in the very core of our purpose and strategy. We want to inspire businesses to grow in a sustainable way and help them become more sustainable with our services. As our business model is based on circular economy, we know that it is possible. For decades, we have been on a mission to avoid overproduction of textiles and optimise the use of natural resources.
Textile waste recycling
Our goal is to recycle 100% of our textile waste by 2025. In 2022 we recycled more than 60% our textile waste. Read more how we are creating value from our waste in China.
Closed-loop solutions
Our target is that 30% of purchased textiles will include recycled or bio-based fibers. Read more how we are actively collaborating with our partners to create closed-loop solutions.
Our goals, targets and results
Aiming for continuous improvement
>4.6
million repaired textiles in 2022
68%
Textile waste recycled in 2022
50%
savings in water and energy consumption per washed textile kilo in the past three decades.
Our circular business model
Minimising environmental impact
Our service reduces textile overproduction by extending the lifetime of textiles and minimising the textiles in stocks. By using durable materials and designing for circularity, we promote sustainable practices at the very beginning. We avoid millions of kilos of unnecessary textile production by repairing and re-using our garments. We manufacture additional orders on demand in our own workwear manufacturing facilities, Prodems, which is as effective way to eliminate the textile obsolete risk in our stocks.
To conserve natural resources, we optimise the use of water and energy in our laundries as well as our customer delivery loads and routes. Lower washing temperatures, shorter process times, and efficient energy use have improved energy-efficiency in our laundries in the past years. In the washing process, we recycle water and utilise heat from wastewater to warm fresh water. When textiles reach end of their lives, we recycle them as new products or raw materials.
Sustainability calculator
Compare home washing to Lindström's industrial washing process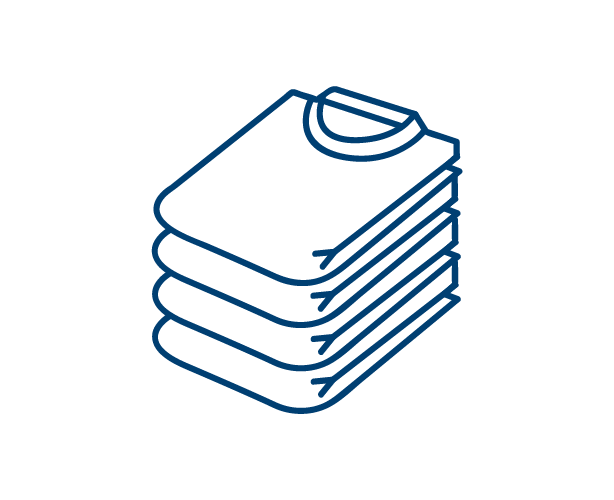 Industrial washing
Home washing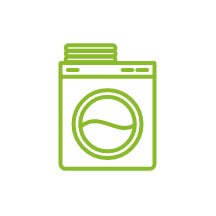 Water
VS.
Save
water / year
with Lindström services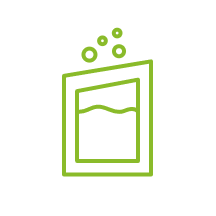 Detergent
VS.
Save
detergent / year
with Lindström services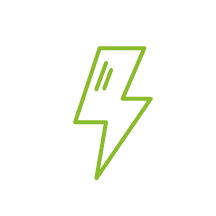 Energy
VS.
Save
energy / year
with Lindström services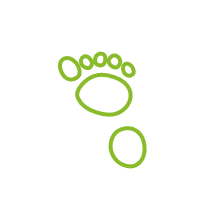 Carbon Footprint
VS.
Save
CO₂ emissions / year
with Lindström services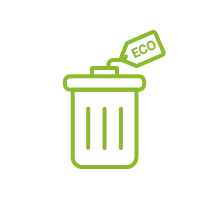 Textile Waste
VS.
Save
of textile waste / year
with Lindström services
Stories about sustainability
Forerunners of Sustainability
The Forerunners of Sustainability is a series of stories in which our customers talk about sustainability and how we work together for more sustainable business. The stories are told by customers for whom sustainability is an important part of their company's purpose and strategy.
The well-being and safety of employees is an important part of the Finnish retail group's corporate responsibility work. Over the course of this year and…
ECOSTART is a pioneering company in Slovakia that uses a fermented mixture of biodegradable waste as raw material for the production of green electricity. Plants,…
In August 2020, the Olympic Stadium in Helsinki, Finland was reopened after being refurbished. It is Finland's biggest arena to hold events, and it aims…
More stories about sustainability
The food industry is transforming significantly, changing how we grow, buy, eat and feel about food. Shifting consumer preferences due to societal, technological and environmental…
Our goal is to offer carbon-free textile services to our customers by 2035 and to increase the use of recycled and bio-based fibres in textiles….
It's easy to claim that a company is sustainable but much harder to prove, especially when the operations are spread across geography and various levels…